Commercial
Bistro Awnings
Functional, sturdy, and attractive, these classic retractable awnings can stand up to year-round weather, year after year.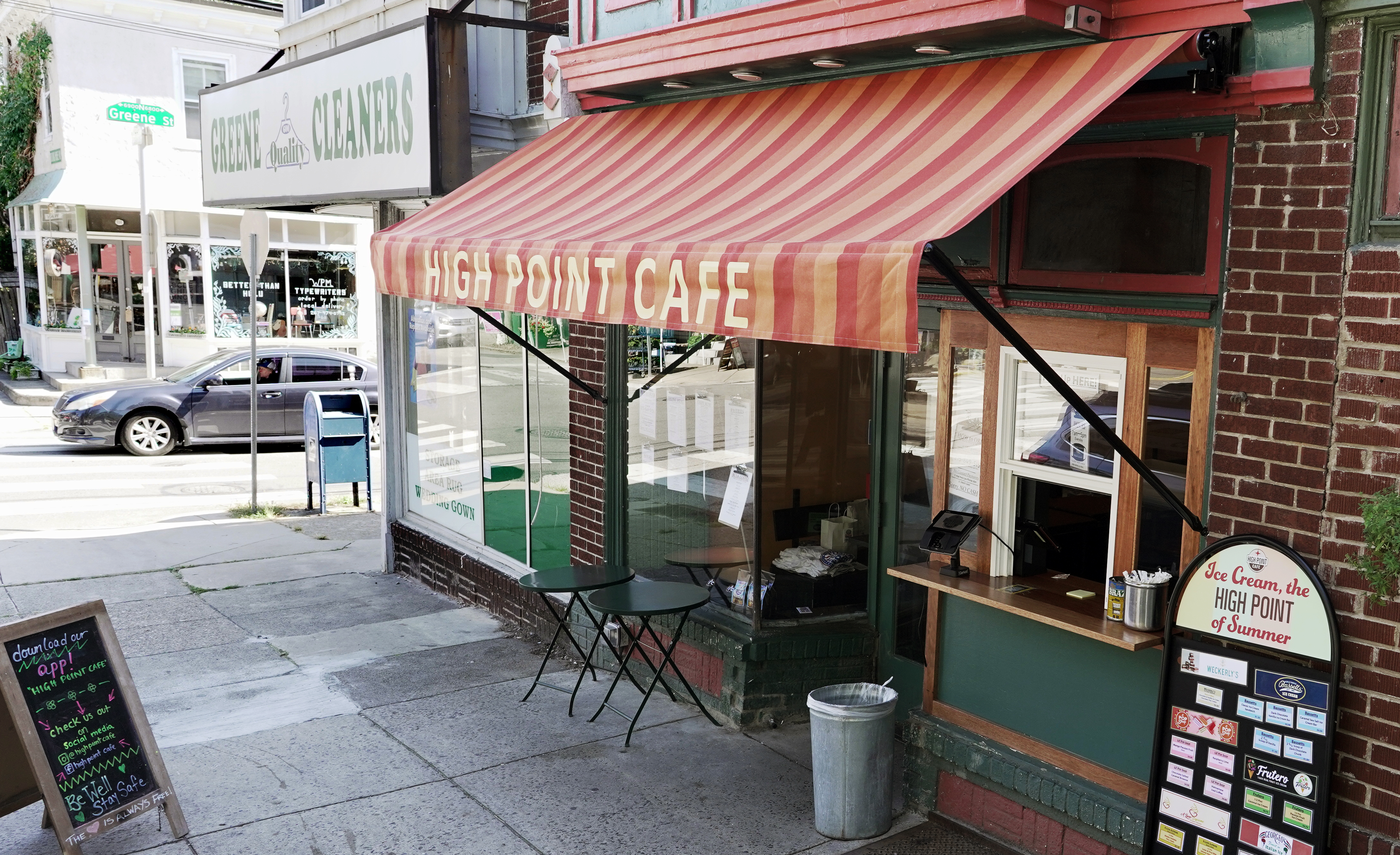 Classic shelter for entryways
& outdoor seating
The bistro awning gets its name from its suitability for cafes and restaurants with sidewalk seating. When the weather allows it, extend the bistro awning to shade and shelter outdoor diners.
The bistro awning is also perfect for any shop that sometimes displays their wares out front. The style is more of a classic, traditional design than the more modern welded frame entryway awnings. A century ago, these were standard for shopkeepers the world around.
Retractability & weather resistance
rolled into one
Unlike lateral-arm retractable awnings, drop-arm style retractables like the Bistro Awning are strong enough to stand up to weather -- a feature that is indispensable for use year-round in storefronts. Restaurants, cafes, and shops require their awnings to work through storms and winters, just like they do. The Bistro Awning is up to the task.
Crafted WITH INCREDISEAL™ technology
Humphrys' proprietary Incrediseal seam technology gives hard-working products like our Bistro Awning an edge over competitors' offerings. Eliminating leak needle holes on the face of the awning completely, seams are welded instead of sewn. The resulting awnings look cleaner, last longer, and leak less.
Frame: ½" Gatorshield® steel tubing
Fabric: 100% solution-dyed woven, UV resistant fabrics
Seams: IncrediSeal™ Heat Welded Seams
Binding: Same fade-resistant fiber as fabric
Thread: GORE® TENARA®
UV Ray protection & fade resistance
All hardware: Aluminum or galvanized steel
Printing: TuffPrint™ available