Residential
Drop-down
Shades
Gain control over penetrating early morning and late afternoon sun. Add drop-down shades to any room, porch, or patio for a stylish means of creating comfort.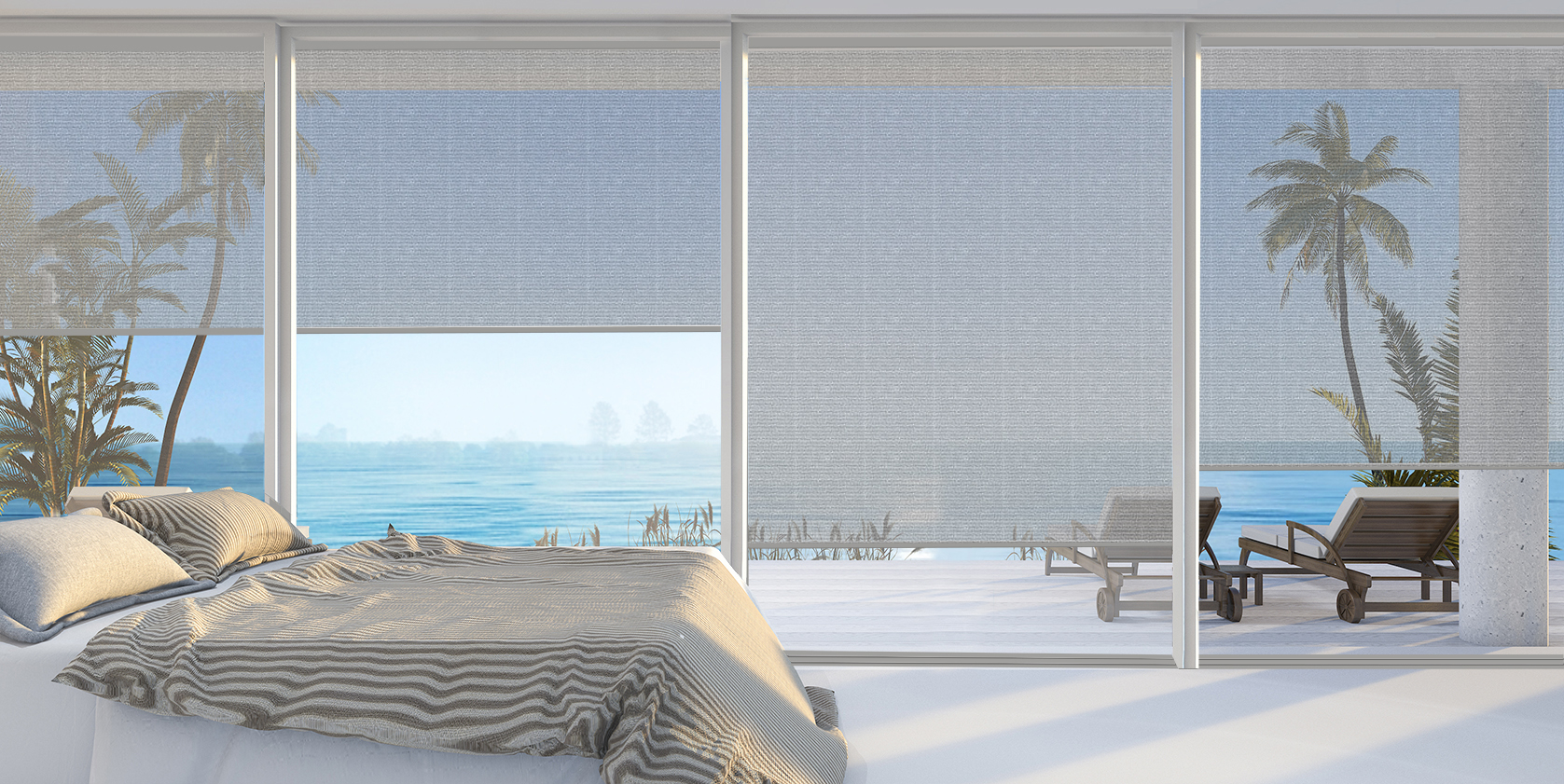 Configurable with a rod, zip, or cable guiding system, and ideal for any space up to 5m in width. Robust enough for indoor or outdoor use, the metal construction of our shades also give them an attractive, sleek aesthetic. Combine these with our other products for a complete shade solution.
Extend the capabilities of your awnings
Drop screens can be added to many of our other products:
patio canopies

retractable awnings

pergolas

porch awnings
When you add a screen to one of these other shades, you will extend the comfort of your outdoor and indoor spaces much later into the afternoon.
Max Width: 16 feet
Max Height: 11 feet
UV Ray Protection
Frame: Metal
Cable: 3mm braided
Fabric: Translucent screen or solid acrylic
Seams: IncrediSeal™ Heat Welded Seams
Suitable for indoor & outdoor use