Residential
Porch Awnings
Porch canopies & awnings provide protection from the sun so that you can relax in a comfortable shaded area.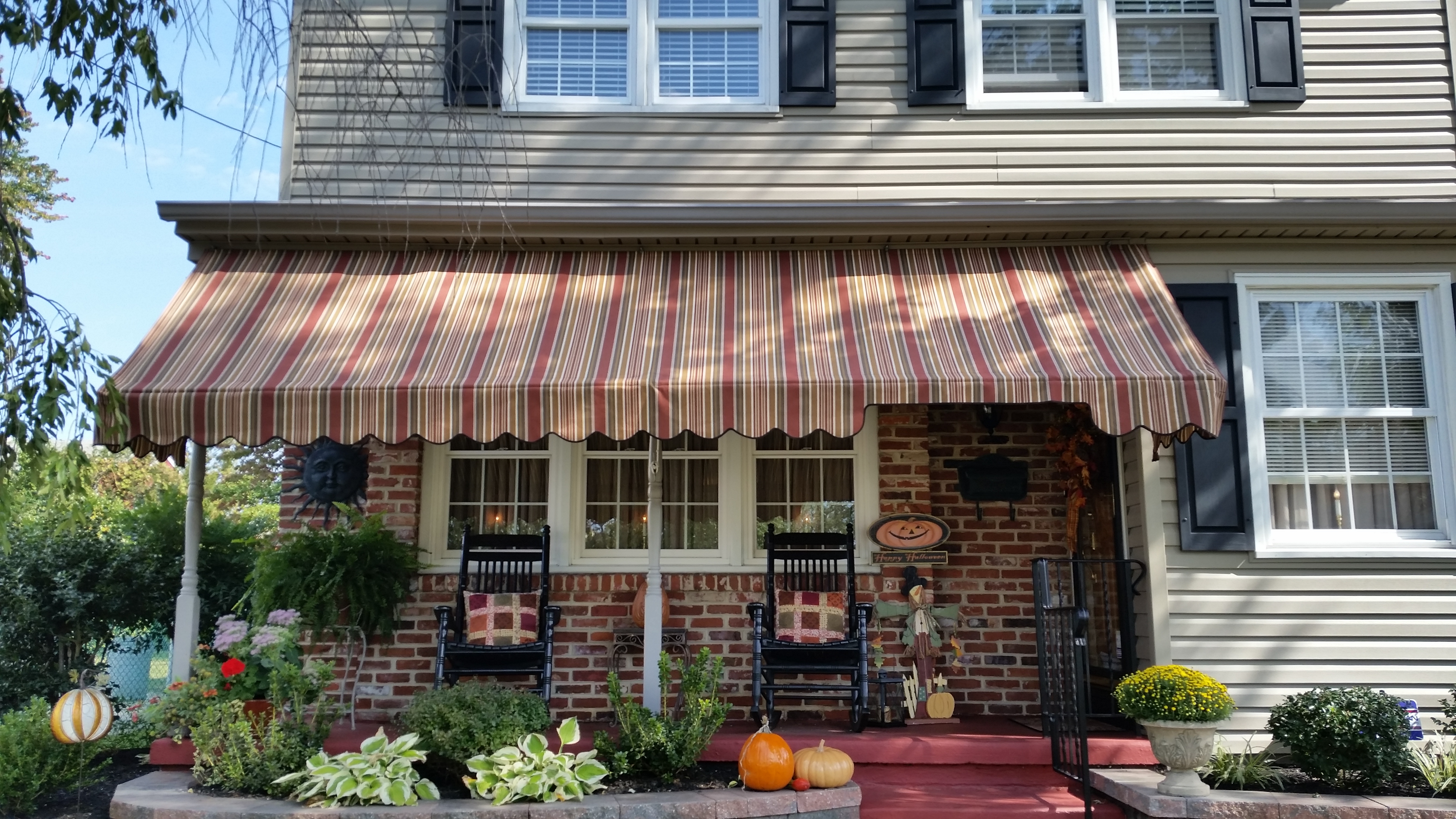 Turn Your Porch into
a usable room
Oftentimes porches go unused because they are not shaded. But a little bit of awning can go a long way… a whole new space to read a magazine, sip on tea and sit with family. Porches can really be the peaceful retreat you always needed.
Classic Style with
hundreds of fabrics
Not only does a porch awning or canopy add function to your home and lifestyle, but it also adds a finishing touch to the exterior design of your house. There are hundreds of solid colors and patterns to choose from, including leading designer brands such as Sunbrella and Sattler, and our own house brand – Recacril. And since porch awnings must hold up in rain, wind and intense sunlight, Humphrys only carries fabrics that are water and UV resistant.
Peerless Durability and Weather Resistance with Incrediseal
One of the reasons our porch awnings last longer is because they are made with IncrediSeal welded seams – zero needle holes means no leakage and no restitching for the life of the fabric. The appearance is clean, smooth and looks great for many years.
Frame: Custom Welded Steel
Dimensions: Custom Fit
Fabric: 100% solution-dyed woven, UV resistant fabrics
Seams: IncrediSeal™ Heat Weld
Frame: ½" gatorsheild tubing
Thread: GORE® TENARA®
Binding: Same fade-resistant fiber as fabric
Fabric Fit: Stapled or Laced-on