Commercial
Winter
Vestibules
Eliminate the blast of cold air that accompanies every guest in your front door in the winter. Invest in a front door enclosure that holds up to winter weather for years.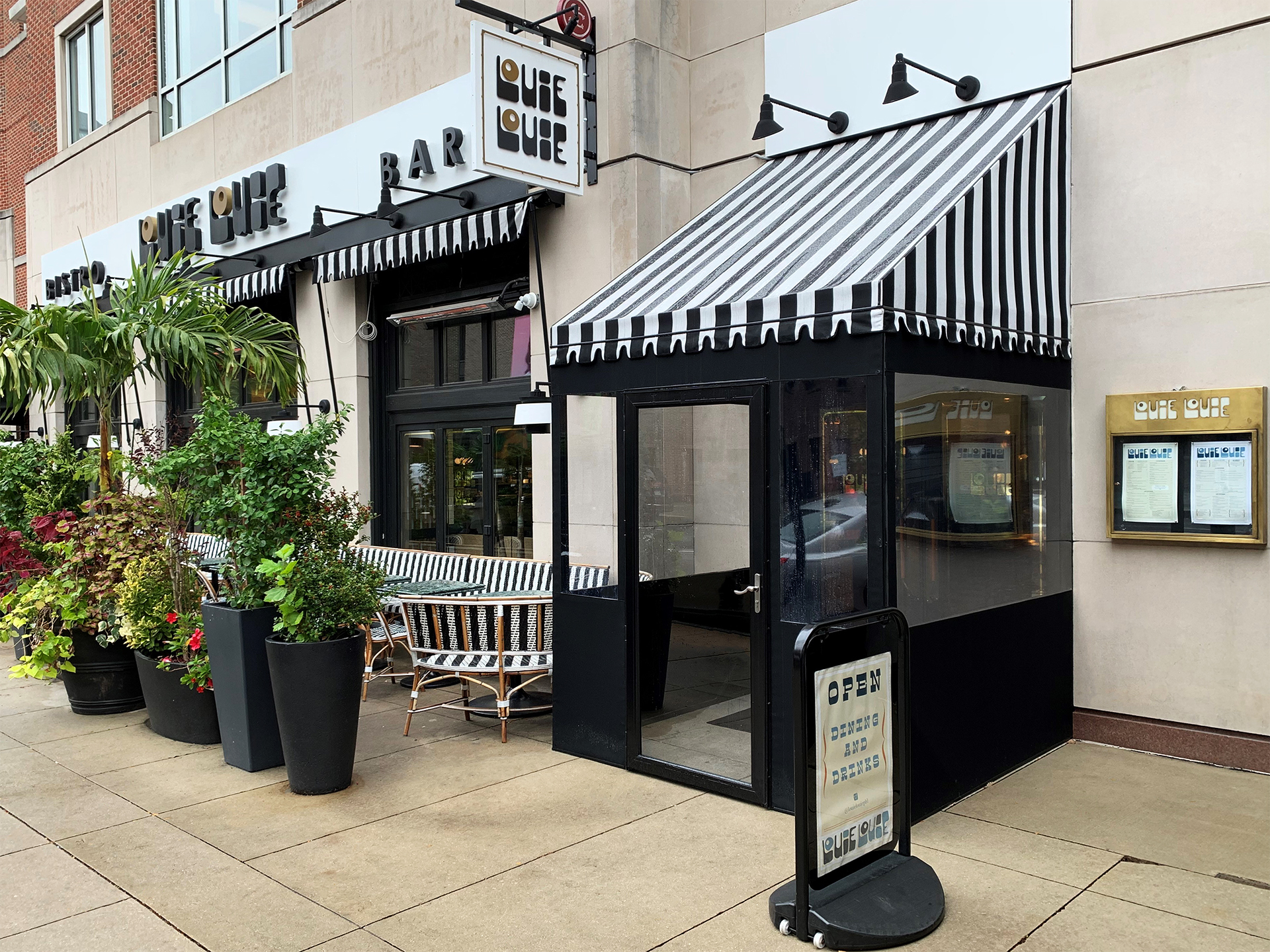 Durable seasonal entryways
that last year after year
Vestibules are a winter necessity for any restaurant that doesn't have a built in foyer. They create a front door enclosure that keeps cold air out, and warm air in. Make sure guests near the front door aren't blasted by a gust of cold air every time someone comes in!
Our vestibules are constructed out of the same bulletproof welded steel frame & stapled fabric that we use for our legendary storefront awnings. And just like our awnings, these front door enclosures are an investment that you can count on to hold up to the winter weather for years without a sign of wear.
Utility that doesn't
cramp your style
We can work with you to design an attractive entryway that enhances the aesthetics of your business, instead of being an eyesore. Our vestibules are custom built in a wide variety of styles and sizes. Covered with modern solution-dyed acrylic and stapled to the frame, the covering of your vestibule will match your building without fading.
Fabric: 100% solution-dyed woven, UV resistant fabrics
All hardware: Stainless steel, including mounting brackets
Dimensions: Custom Fit
Seams: IncrediSeal™ Heat Welded Seams
Fabric Fit: Stapled or Laced-on
Printing: TuffPrint™ available
Frame: ¾" Gatorshield® steel tubing
Thread: GORE® TENARA®