Residential
Door & Window Awnings
We offer a wide range of ways to provide shade and shelter for your windows and entryways. Choose from square welded, awnopy, gear roller, dome or convex!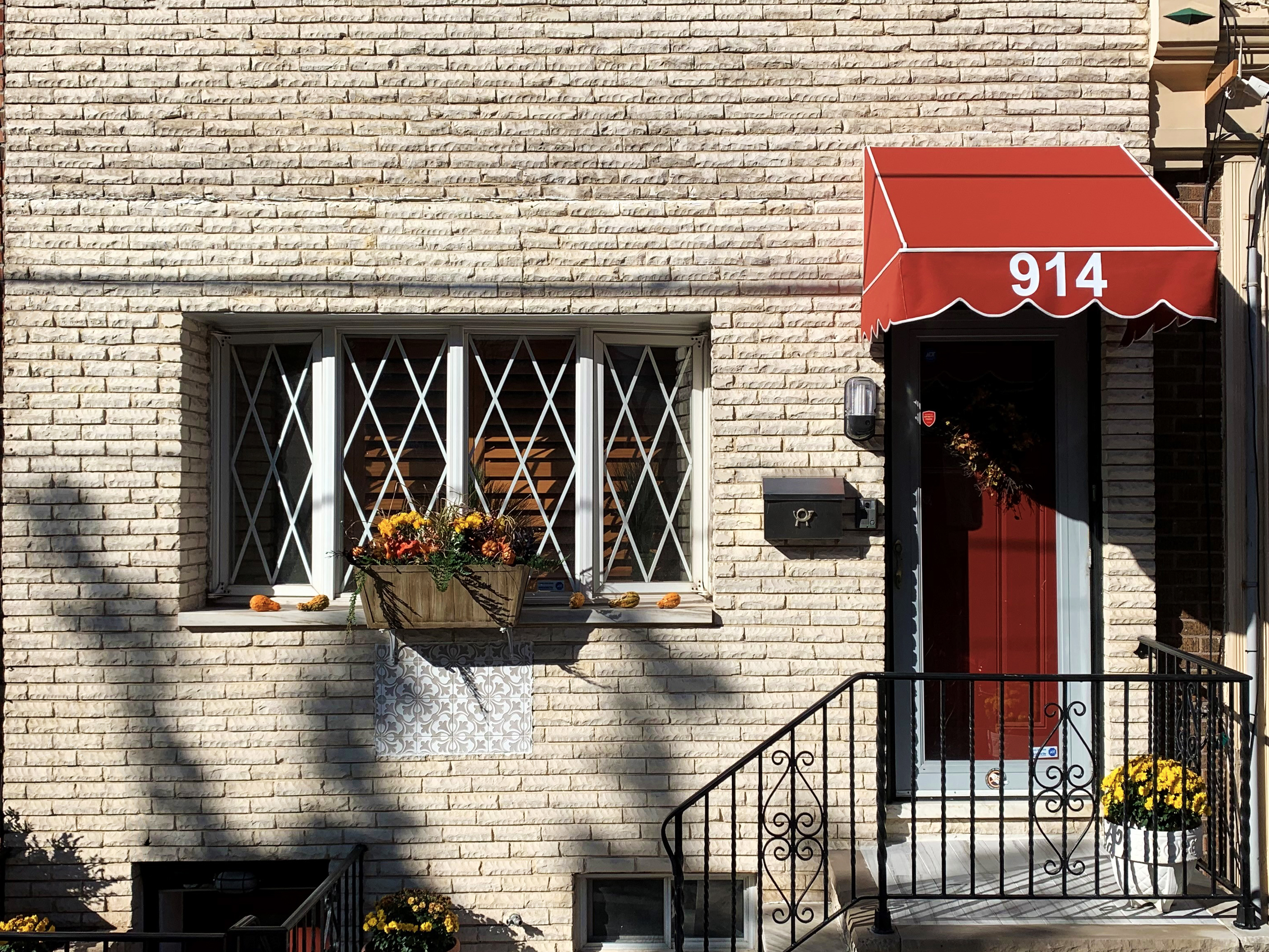 Style, Comfort, and Efficiency
Our canvas awnings for your windows and doors will block the sun from shining in, keeping your home naturally cooler, and cutting back on air conditioning costs. Not only are these custom outdoor shades functional for lowering your energy bill but they add curb appeal and that finishing touch to your house.
Dome Awnings are an attractive, sculpted awning shape that are designed to add elegance to any door or window. Featuring a welded frame, dome awnings are – structurally – the strongest awning shape. The real beauty of the dome awning lies in its curvature in both vertical and horizontal planes, which results in a soft, engaging appearance. Like other door awnings, Dome awnings provide protection from rain and like other window awnings, they keep the sun out and the interior temperature cooler.
Similar to the pull-up awnings, but fixed in place. These awnings are rock-solid and functional, while offering classic, sophisticated styling. Square-welded awnings improve the curb-appeal of any home they are added to, and are certain to match your style thanks to our extensive fabric selection.
Convex awnings for doors and windows are designed to withstand year-round conditions. Convex awnings offer an attractive look when trying to soften the appearance of a building, or to complement existing, soft architectural features.
This window awning for homes is designed for seasonal shade and weather protection and can be raised or lowered by operating a rope & pulley system. This is referred to as "pull-up" operation. This is the most versatile and also least expensive option for shading and protecting a window while still allowing for an outward view.
Drop-Arm Retractable Awnings
A lighter weight and more adjustable retractable option than our pull-up window awnings, drop-arm awnings utilize a spring loaded fabric roll attached to swivel arms to achieve great adjustability and easy use. Set the awning to provide as much shade as you need, and fully retract it when you want a full view. Great for changing seasons when sun exposure can vary.
Fabric Fit: Stapled or Laced-on
Valance Construction: Rigid or Free
Valance Style: Scalloped or Squared
Dimensions: Custom Fit
Construction: Retractable or Fixed
Seams: IncrediSeal™ Heat Welded Seams
Binding: Same fade-resistant fiber as fabric
Thread: GORE® TENARA®