Commercial
Architectural
Metal Canopies
Bolt-on metal awnings that are as durable and practical as they are professional looking.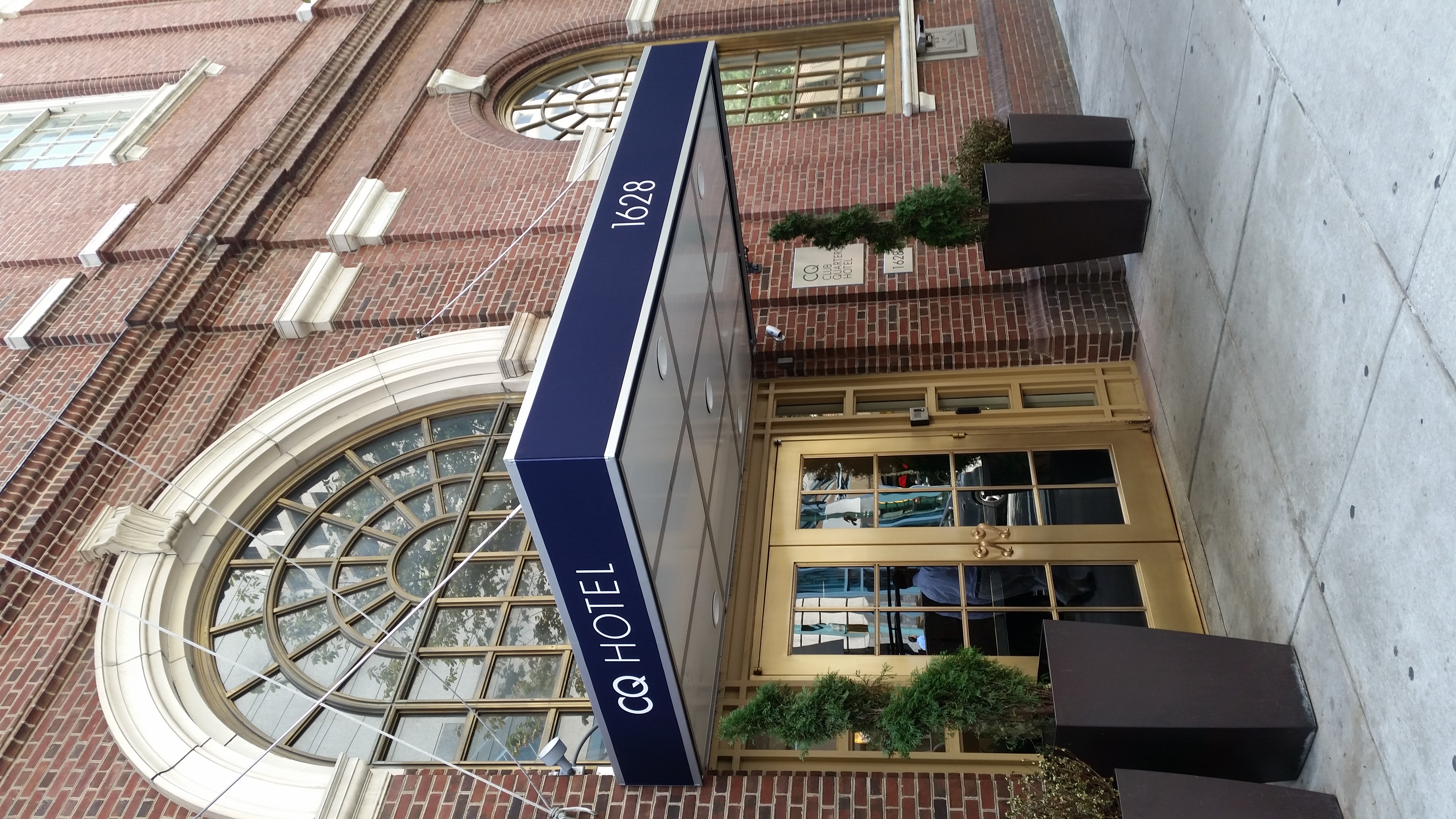 The Professional Entryway Shelter
Make your guests comfortable when they visit your business by installing architectural metal awnings above your entrance. These metal structures are about as hardy as the buildings they are anchored to, and their sharp commercial appearance gives your business an air of professionalism that other types of entryway shelter just don't match.
A variety of styles for a variety of applications
Like all of our awnings, our architectural metal products are custom made for each individual application. Whether your priority is sheltered outdoor seating or simply an attractive and modern front façade, we can craft the perfect solution for you.
Aluminum Flat Pan Awnings
Add a sturdy aluminum canopy to any outdoor seating or entry area. These hardy shelters provide shade and weather protection for decades without the risk of rust or fading. Best of all, they are cost effective; far more affordable than most people expect a metal awning to be.
Standard projection: Up to 6'
Frame width: 48" - 176"
Tie-back spacing: 88"
Tie-back height: Flexible
Tie-back Rod: ø 1 1/4"
Upper clevis bracket: 8" Wide
Reinforced tie-back rod and bracket available for increased wind/snow load
Drainage: Front edge or gutter system