Commercial
Walkway Awnings
A stylish and effective way to shelter guests while they're entering, leaving, or walking between buildings.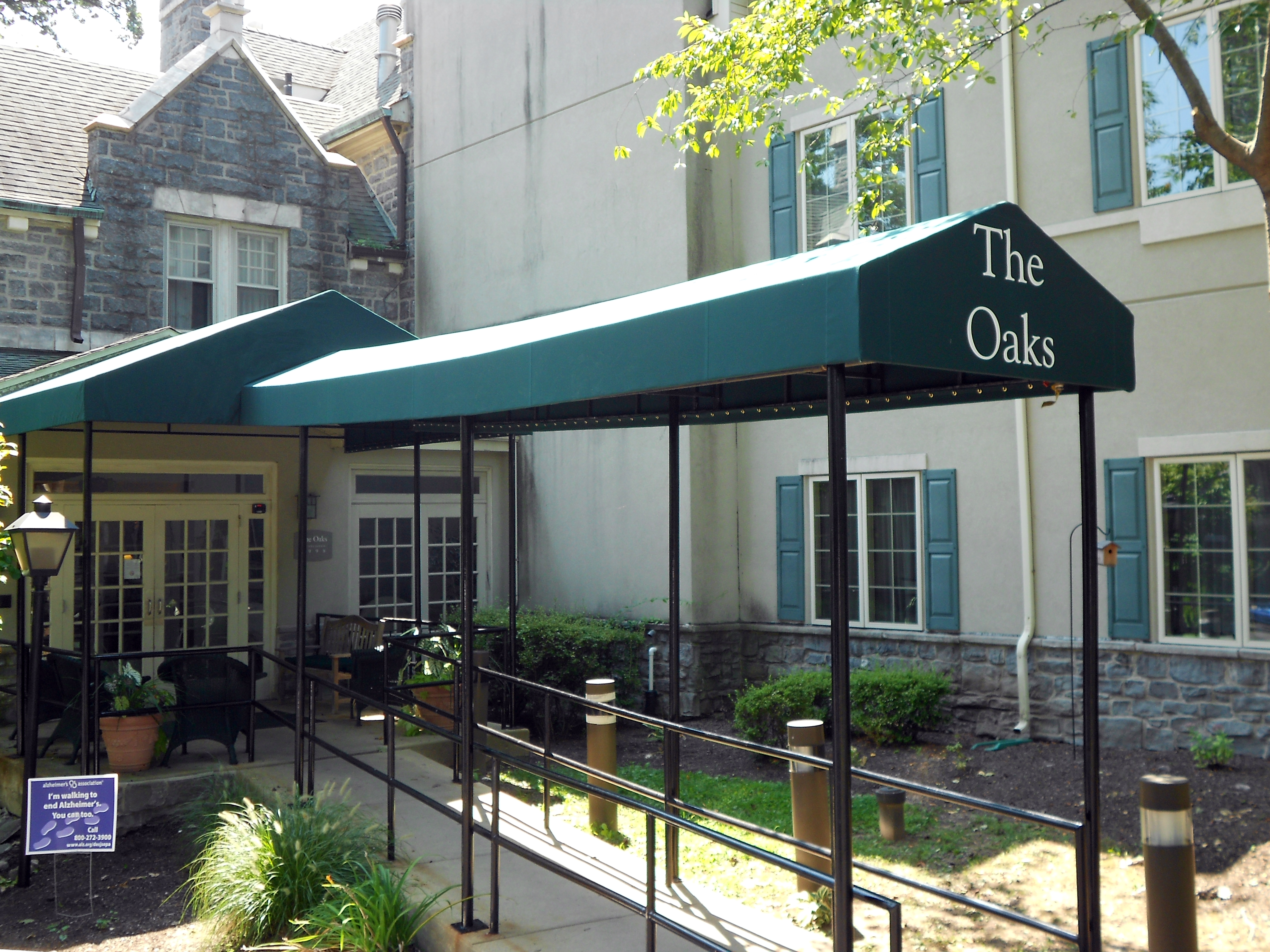 We custom make the frames and covers of our awnings, and can craft them to fit any space. The welded steel frames we build are strong enough to stand on their own for decades without deterioration. We'll make sure your guests are comfortable from your door all the way to the street.
This style of walkway awning is notable for the smooth curve of its rafters and cover. Fabric is supported by pipe that is formed to the required curvature, and laces on to the perimeter of the frame. Bows (or "ribs") are spaced 30"-36" apart. Uprights typically occur 10' apart.
A-frames are our other popular walkway awning style, and it fills the same functions as do the Marquee Canopy except that the shape of the canopy is a straight-lined pitch rather than curved. The bows of a marquee canopy become the "Rafters" of an A-Frame Canopy.
Fabric: 100% solution-dyed woven, UV resistant fabrics
All hardware: Aluminum or galvanized steel
Dimensions: Custom Fit
Seams: IncrediSeal™ heat welded seams
Binding: Same fade-resistant fiber as fabric
Mounting options: Wall, soffit, roof, free standing
Fabric Fit: Stapled or Laced-on
Printing: TuffPrint™ available
Frame: 1" Gatorshield® tubing
Thread: GORE® TENARA®