Residential
Retractable Awnings
Providing up to 286 square feet of shade – enough to cover a large dining room – Humphrys retractable awnings are not just affordable and attractive… they're built to last as well.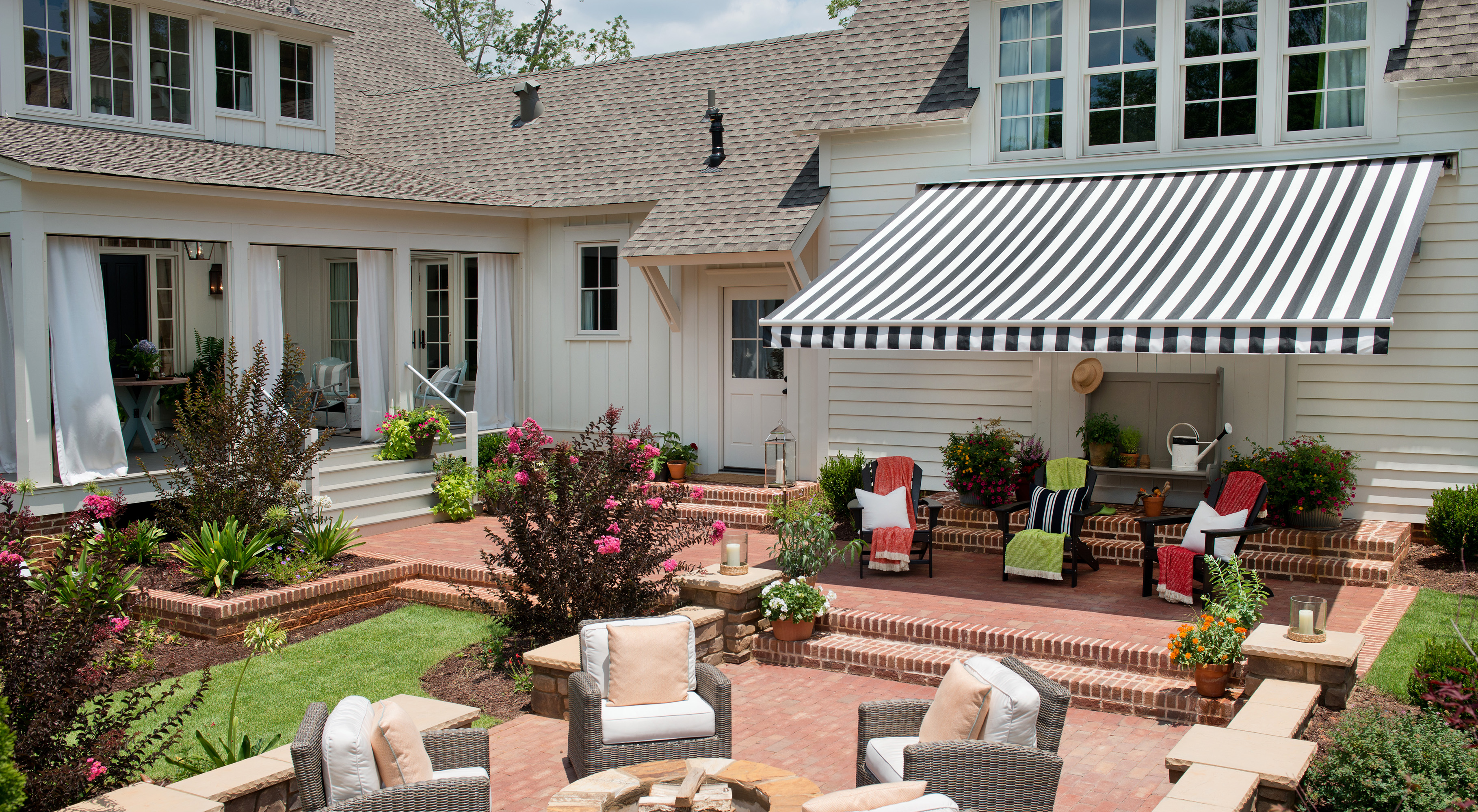 Create an oasis
with the push of a button
Extend your living space and relax in the shade with a retractable awning. Keep the sun out of your house and your eyes while you enjoy the warmth of summer. Make your deck or patio a comfortable place to enjoy and entertain. Enhance your outdoor space with a custom awning built to your needs – contact us to learn more!
"Everything was very professional, and besides that it was prompt... I was very pleased with the whole process, from start to finish."
Mary Ann
Homeowner

All but the arms are enclosed in this cassette design retractable awning, granting outstanding weather resistance and a sleek, refined aesthetic. The Complete is the perfect model for locations with a lot of weather exposure.
Perfect for sheltered mounting points, such as beneath a soffit, the Bravo is a more compact and affordable way to experience a Humphrys retractable awning. Optionally equipped with a protective hood for more exposed areas, the Bravo offers the legendary durability and warranty of Humphrys retractable awnings in a smaller package.
Configure Your Own Awning
Looking for a quick estimate? Use our product configurator below! Options below are just a sample of the retractable awnings we can create for you, get in touch for custom options.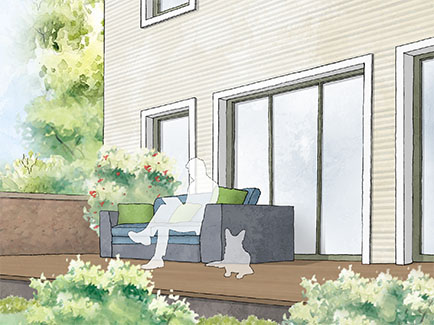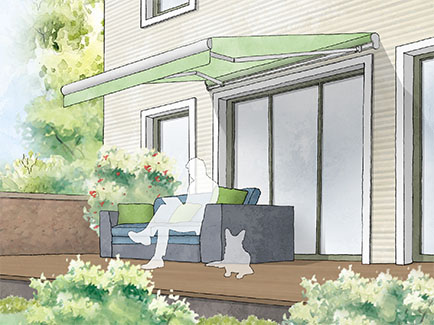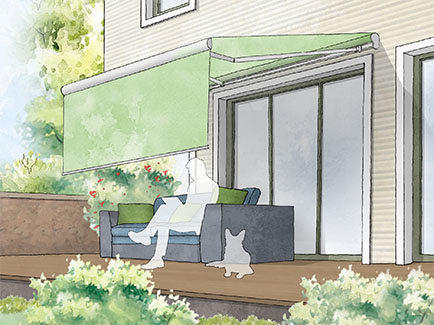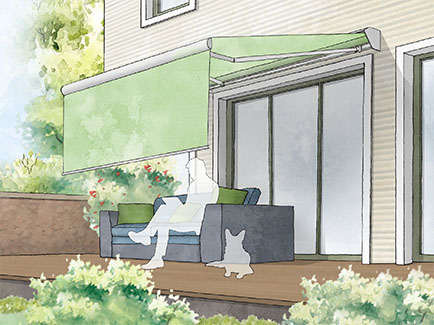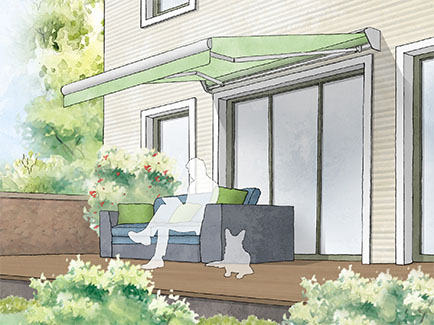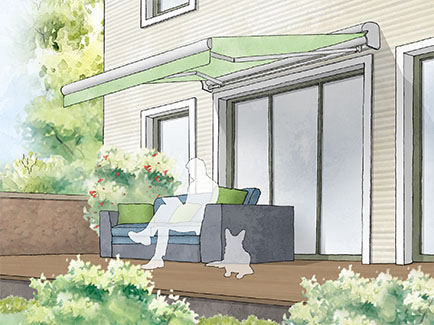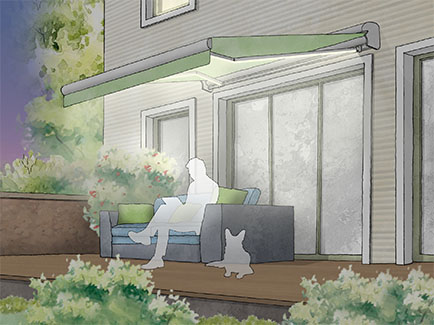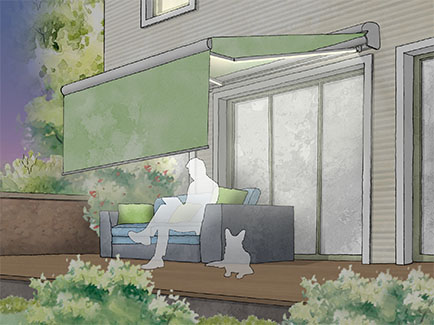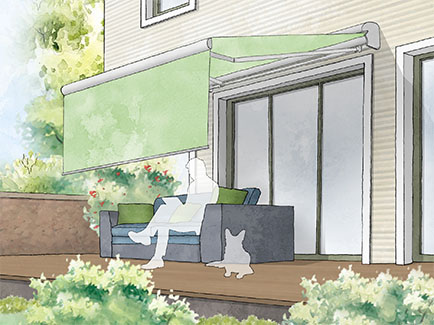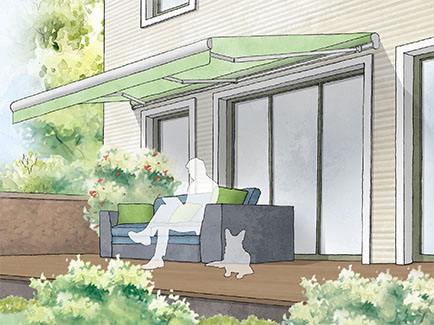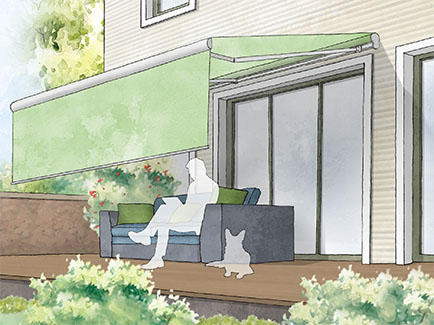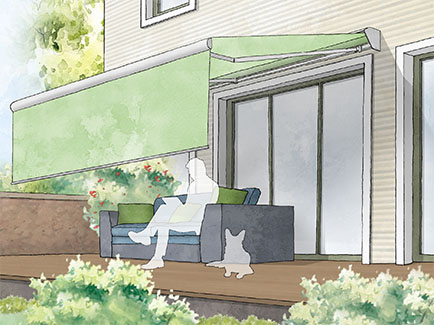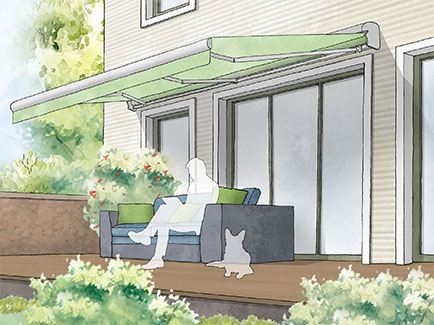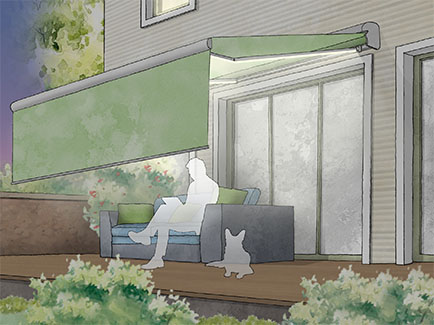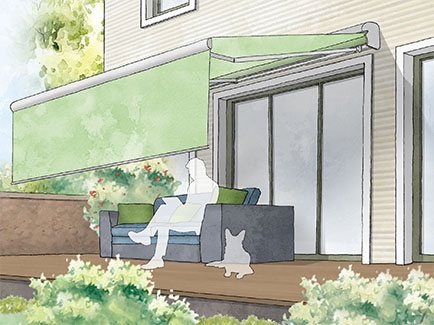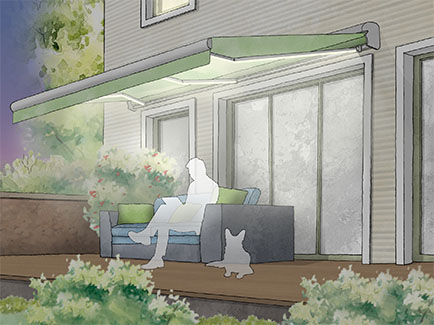 The Legendary Humphrys Warranty
We guarantee the components in our awnings for longer than the manufacturers of the individual components do. We have faith in the quality of our parts and the fabric we use, and we'll stand behind it.
Models: Bravo, Complete
Projections: 6′, 8′, 10′, 12′, 13′
Roller tube: 3″ galvanized steel
Frame color: White, Sand.
Shading angle: 150 (shallow) up to 600 (steep)
Binding: Same fade-resistant fiber as fabric
Width: Up to 22′
Mounting options: Wall, soffit, roof
All hardware: Stainless steel, including roof-mount brackets
Drive: Smooth manual worm gear up to 20′ x 10′ or optional override motor
Fabric: 100% solution-dyed woven, UV resistant fabrics
Options: Matching hood with end covers; Override motor