Invest In Your
Outdoor Space
Add value and comfort to your home with a quality awning. Manufactured in Philadelphia since 1874.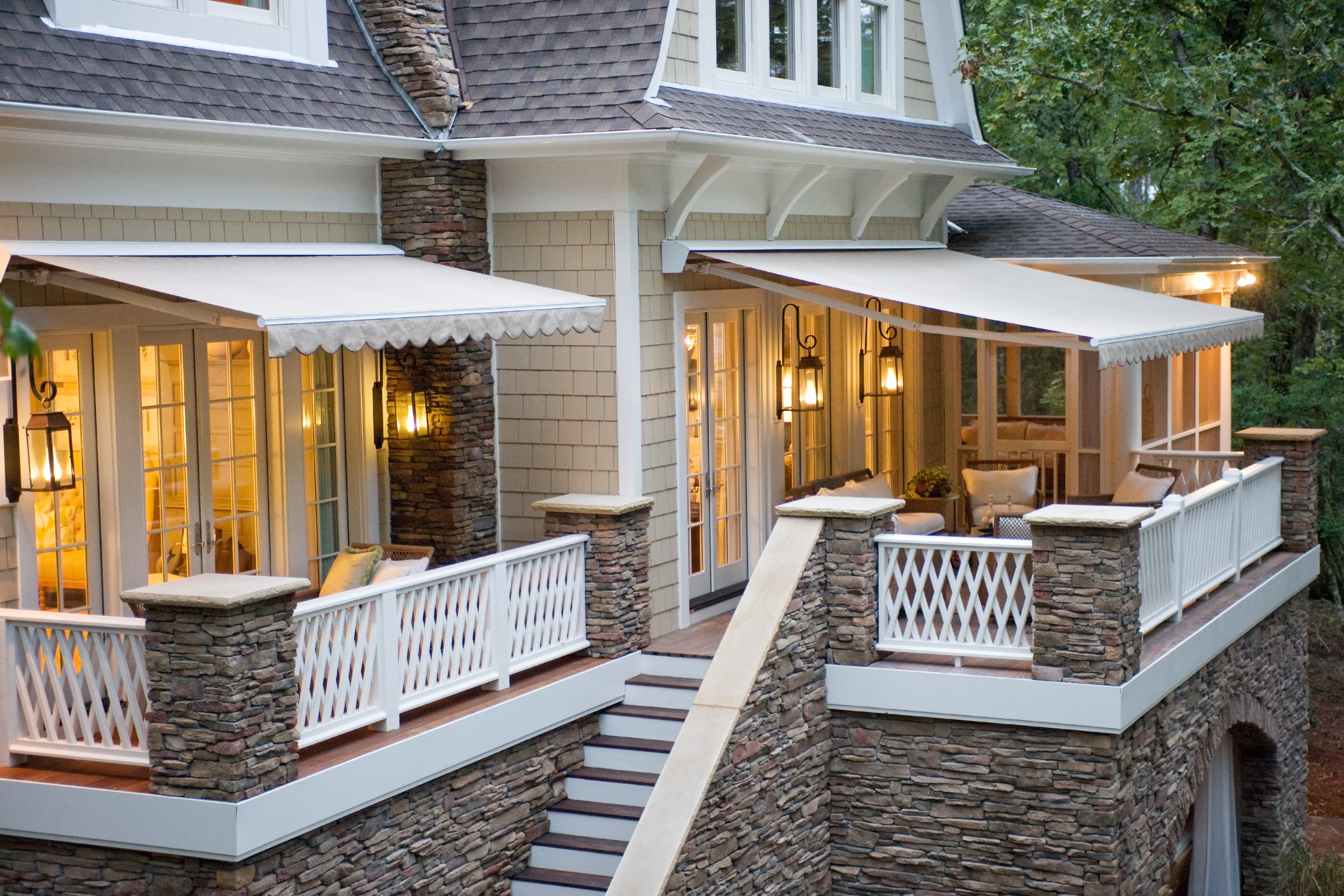 Bring the Comfort
of Your Home Outside
The best place to enjoy a sunny day is in the shade. Create a cool, enjoyable environment on your deck or patio. Turn the outdoors into a place you can actually relax in.
"Don't wait as long as we did! We could have done this years ago and enjoyed it the whole time!"
Mark & Lynn Deschere
Homeowners

Longer Lasting Awnings
Since 1874
Humphrys is a Philly textile manufacturing original. When Humphrys was founded in the 1870s, Philadelphia was a world leader in textiles. While others have chosen to go overseas for their manufacturing, we've stayed true to our roots, employing skilled local artisans at good wages while serving our Philadelphia community.
Plenty of fabrics
to choose from
We offer an unmatched fabric collection, bringing you hundreds of options from the best brands around the world. Let us help you find a perfect match for your home!
We do repairs and re-covers
Have a leaky awning, or one that has seen better days? We can help you with that. Even if the awning wasn't originally ours, we are happy to take a look at it and either repair it or replace the fabric cover. If you have an awning problem, give us a call and we are happy to help.