Residential
Custom Home
Patio Canopies
Turn your patio into a comfortable, usable environment year around; whatever the weather.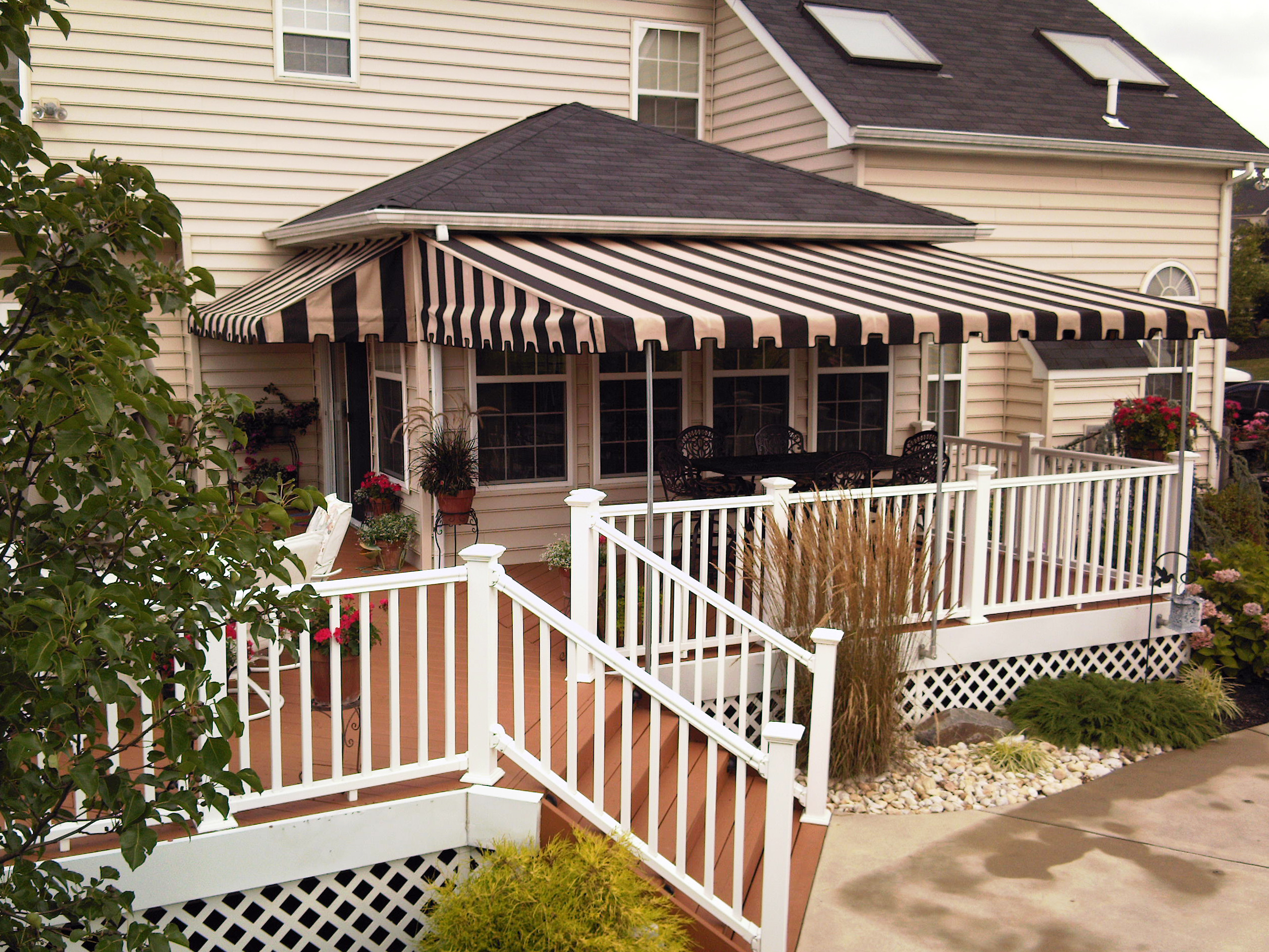 All Weather Protection,
Classic Style.
Our custom crafted patio canopies are one of our most popular shade solutions. They can turn any outdoor space into a second living room, providing protection from weather and keeping summer temperatures comfortable. With their elegant style and durability, they are a mainstay of country clubs, restaurants, and resorts nationwide; and they fit just as well in your backyard.
Add curtains for additional sun & temperature control
Do you have southern exposure on your patio? A curtain would be perfect for keeping your environment cool and comfortable during morning and evening hours!
Our porch curtains are easily adjustable and can be attached to our canopies or existing porch structures. Choose between translucent screens or matching solid fabric.
Unparalleled Weather Resistance
With IncrediSeal™
Innovative IncrediSeal™ seam technology sets Humphrys awnings apart. With IncrediSeal, seams are welded instead of sewn, resulting in a clean appearance and zero leaky needle holes. This makes your awning:
• More attractive
• More weather resistant
• Longer lasting
• More durable
Custom Steel Frames
Crafted For a perfect fit
Patio Canopies are one of our most versatile products, since they can be made easily to fit any space, no matter how large or irregular it is. With every patio canopy built on a custom frame, our canopies are always a perfect fit. And because of the welded steel frame, they are also extremely durable and weather resistance.
Fabric: 100% solution-dyed woven, UV resistant fabrics
Dimensions: Custom Fit
Seams: IncrediSeal™ Heat Welded Seams
All season options available
Binding: Same fade-resistant fiber as fabric
Mounting options: Wall, soffit, roof, free standing
Cover Attachment: Lacebands keep fabric tight to the frame
Frame: 1" Gatorshield® tubing
Thread: GORE® TENARA®
Hardware: Aluminum and galvanized steel