Window & Door Awnings
Pull-up Window Awnings
Provide shade and weather protection on demand, or tie the awnings up for unobstructed views.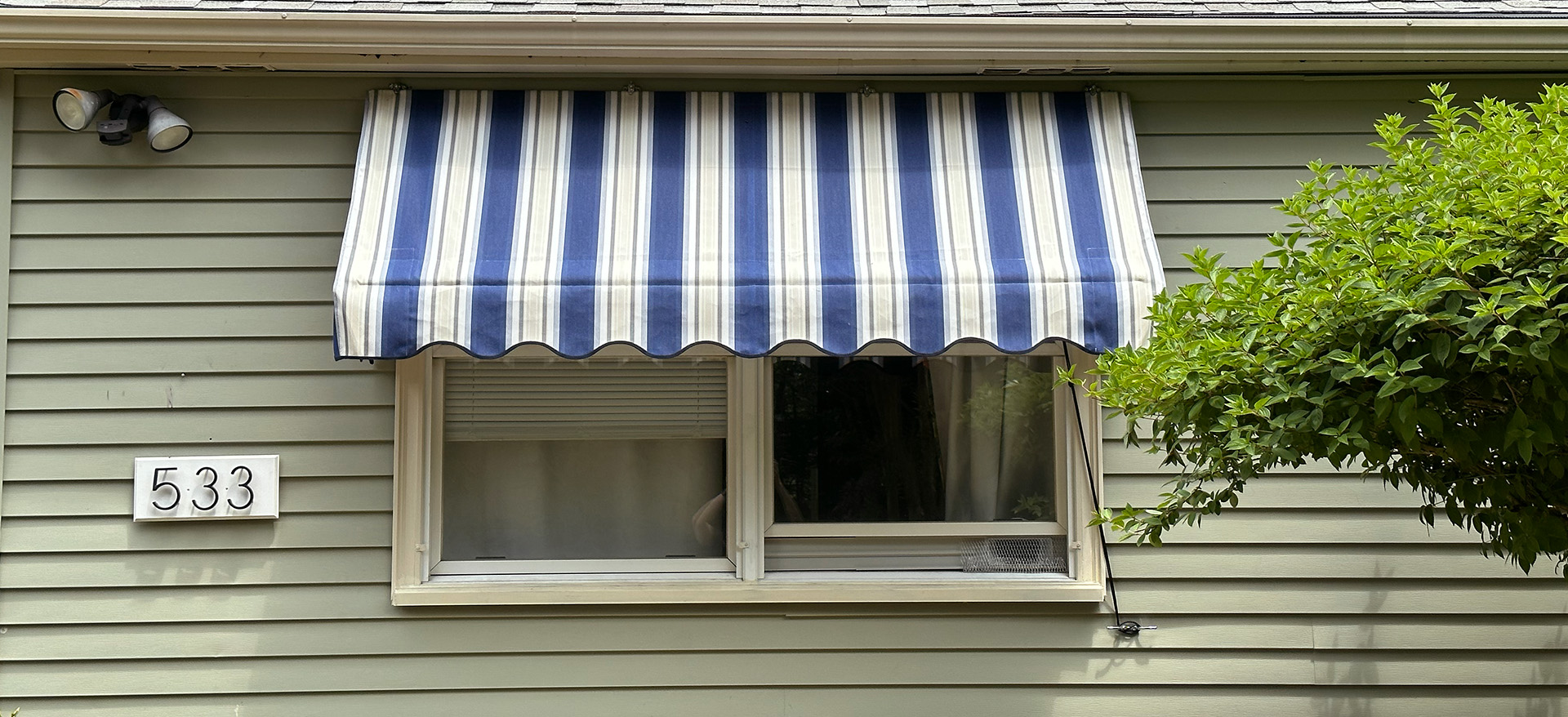 These custom-crafted window awnings are designed to compliment your home's aesthetic while providing on-demand shade and rain protection. They are constructed from highly durable fabrics that are resistant to UV exposure, mildew, and water, stapled to a hinged steel frame. These awnings will look as good as full welded-frame awnings when deployed, while offering you an unimpeded view if desired.
Easy and Reliable Operation
Our pull-up design makes these awnings incredibly user-friendly. When you desire more light, simply pull up the awning using the cord, and wrap the cord around the cleat. To reduce heat and glare, or shelter your open window from rain, just release the cord and let the awning fall into place. It's as easy as that.
Fabric Fit: Stapled
Valance Construction: Free
Valance Style: Scalloped or Squared
Dimensions: Custom Fit
Construction: Hinged
Seams: IncrediSeal™ Heat Welded Seams
Binding: Same fade-resistant fiber as fabric
Thread: GORE® TENARA®