Our Advantage
Limited / Lifetime
Warranty
When you choose to purchase awnings manufactured by Humphrys, you are protected by a great warranty.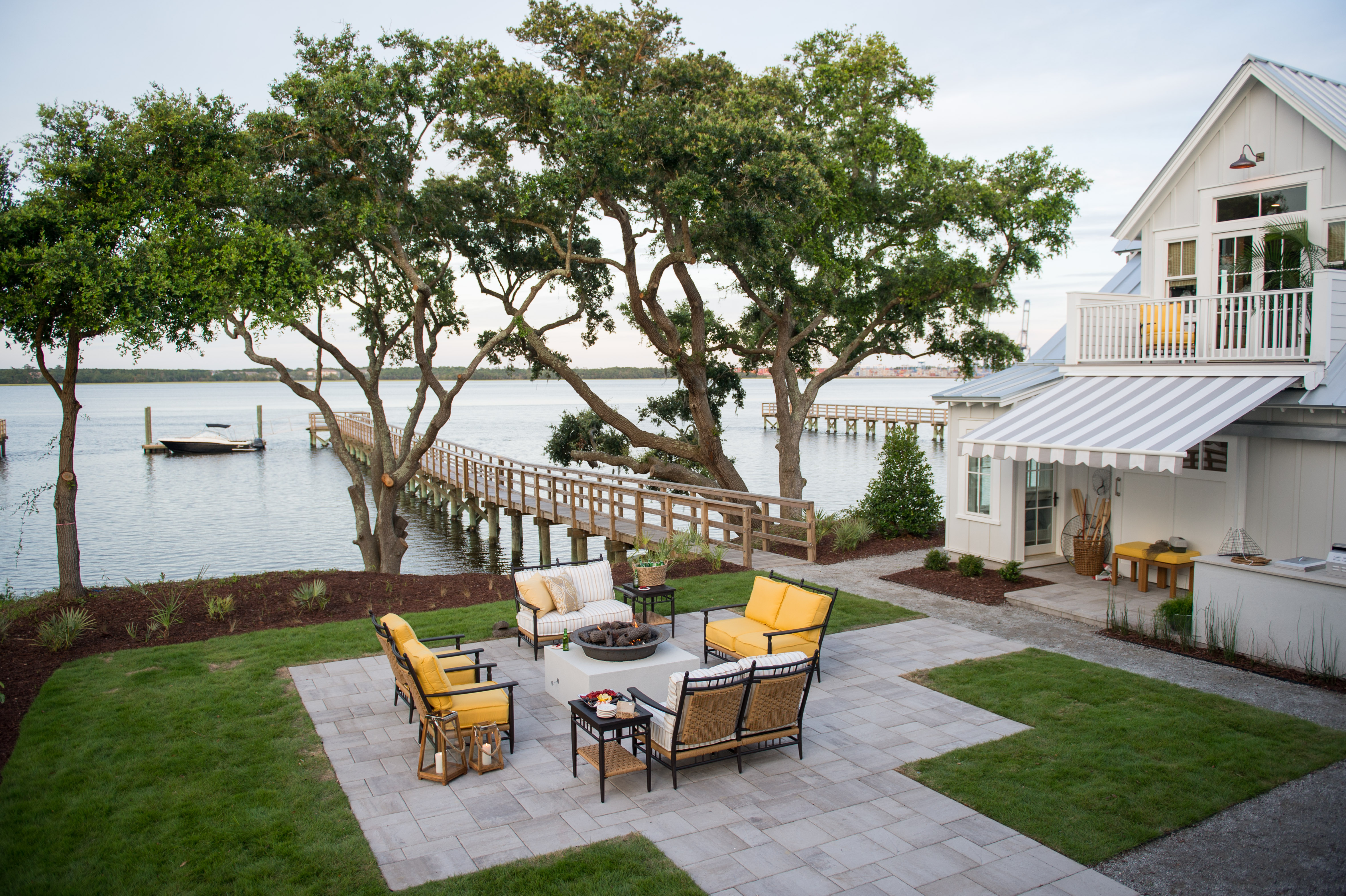 Retractable Awning Warranty
Lifetime warranty on the following aluminum parts:
Front bar extrusion, mounting bar, hood cover, physical shape, and structural integrity.
Lifetime warranty on the following Stainless steel components and galvanized steel components:
Stainless steel roof mount brackets and galvanized hot dipped roller tube.
12 year warranty pro-rated on the acrylic fabric on your awning:
The first 8 years – 100% warranty, then reduced 30% every year until 12 years. The fabric is warranted for manufacturing defects that result in loss of color or strength during normal use and atmospheric exposure conditions.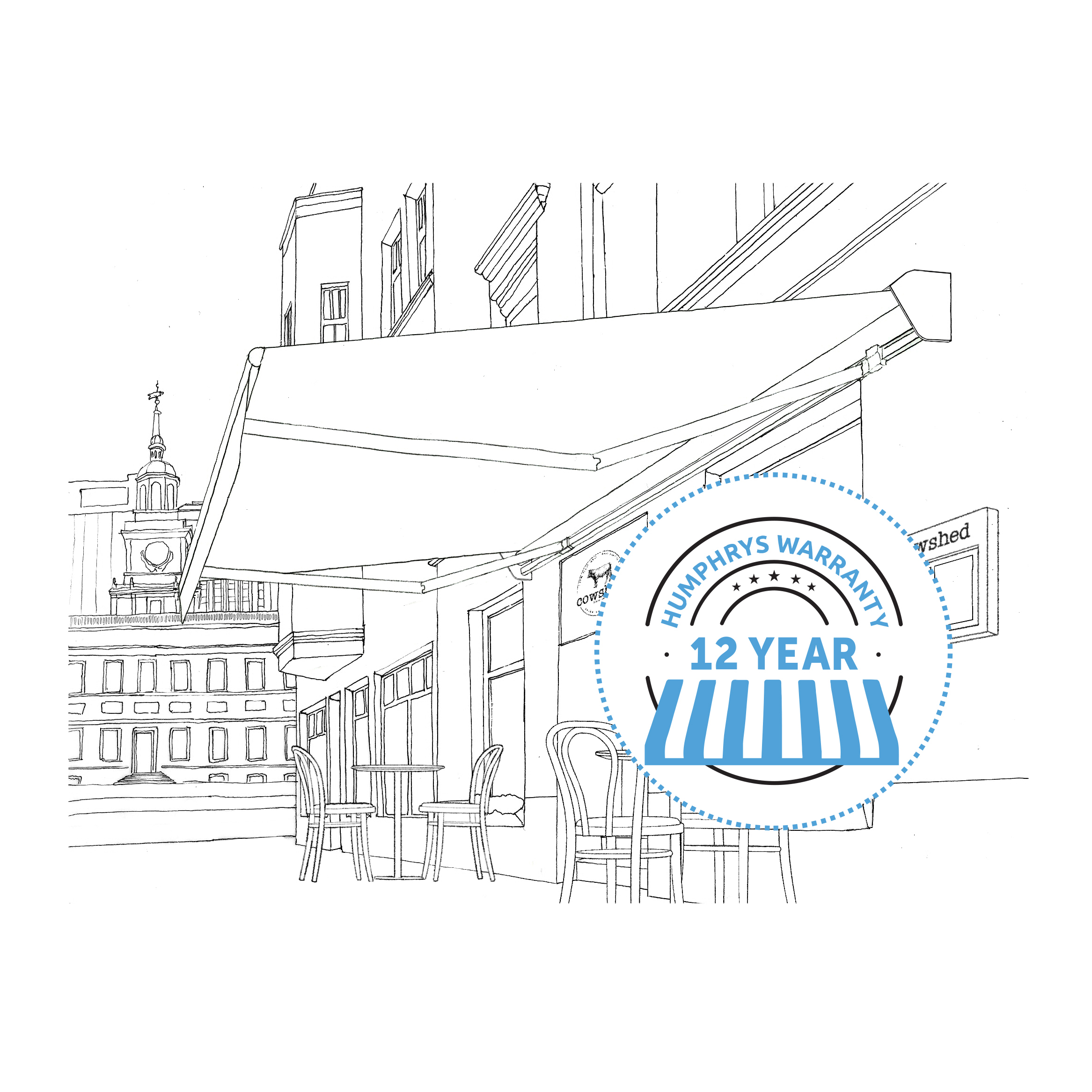 We guarantee the fabric we use longer than the textile mills do themselves.
12 year warranty on the following aluminum parts:
Shoulders, mounting brackets, lateral arms, and roof mount brackets.
10 year warranty on the following steel parts:
Steel mounting bar (PLEASE NOTE): the warranty on steel mounting bars is 5 years if installed within 5 miles of 
 a saltwater environment.)
Lifetime warranty on the IncrediSeal™ seams on your awning:
Our IncrediSeal welded seaming will not separate or rip for the life of the awning. In those areas where thread is used - we only use Gortex thread, which is also warranted to never rot or break for the duration of the awning itself.
5 year warranty on the motor and electric components:
For motorized retractable units.
5 year warranty on all paint finishes due to cracking or peeling.
3 year warranty on paint chalking on aluminum parts:
Maximum rating of 6 per ASTM D4214-07
What is not covered under this warranty?
Shipping charges, labor costs of the dealer on warranted parts, or damaged parts resulting from:
Improper installation by anyone including your dealer

Weather factors including wind, rain, hail, salt spray exposure, acts of nature, fire, fireworks, lightning

Unauthorized repairs, modifications, or additions

Any materials not manufactured by Humphrys

Scratches, dents, unusual corrosion, oxidation, rust, chipping, peeling, or chalking of paint (not otherwise covered)

Any wear or discoloration or damage to the roller tube center supports on the Preferred XL and Select models only

Damage due to failure to perform normal maintenance by removing debris, dirt, or mildew growth

Any oral or other warranty other than from Humphrys

This warranty is not transferrable
Other warranty exclusions
Humphrys is not liable for damages to any structure to which our awnings are attached, or to any property near, below, or above the awning itself.

The purchaser will defend, indemnify, and hold Humphrys harmless against all suits, losses, and other liabilities by 3rd parties against the purchaser. Should any dispute arise it shall be governed by the laws of the Commonwealth of PA, and any legal action shall be initiated in the City of Philadelphia.

See our website or contact your dealer for Awning Care and Maintenance Procedures.
Warranty for All Other Products
Humphrys warrants against defects in all materials and workmanship in all awnings and canopies for a period of one year from date of delivery by Humphrys.

Humphrys warrants all Retractable Awning Systems and all Humphrys and Somfy brand motors according to the individual warranty terms for each model.

Humphrys will extend all manufacturer warranties for component materials used, subject to the conditions of each material only, not including assembly labor.

Humphrys warrants all seams in all awnings and canopies manufactured by Humphrys for the life of the fabric being joined. In the event any seam fails before the fabric itself fails, except due to abuse, destructive exposure, or neglect, Humphrys will repair the defect without charge.

Humphrys warrants graphics produced using the Sunbrella Graphics System and installed in a vertical, rigid condition for a period of three years for all installations in the Eastern U.S. All other conditions and application systems are warranted for one year.