Globe Canvas is now a part of Humphrys Awnings
Since 2013, Globe has been part of Humphrys Awnings. The same quality custom awnings and canopies Globe was renowned for are still produced by the same skilled craftsmen, and are available alongside Humphrys great retractable awnings and other shade products.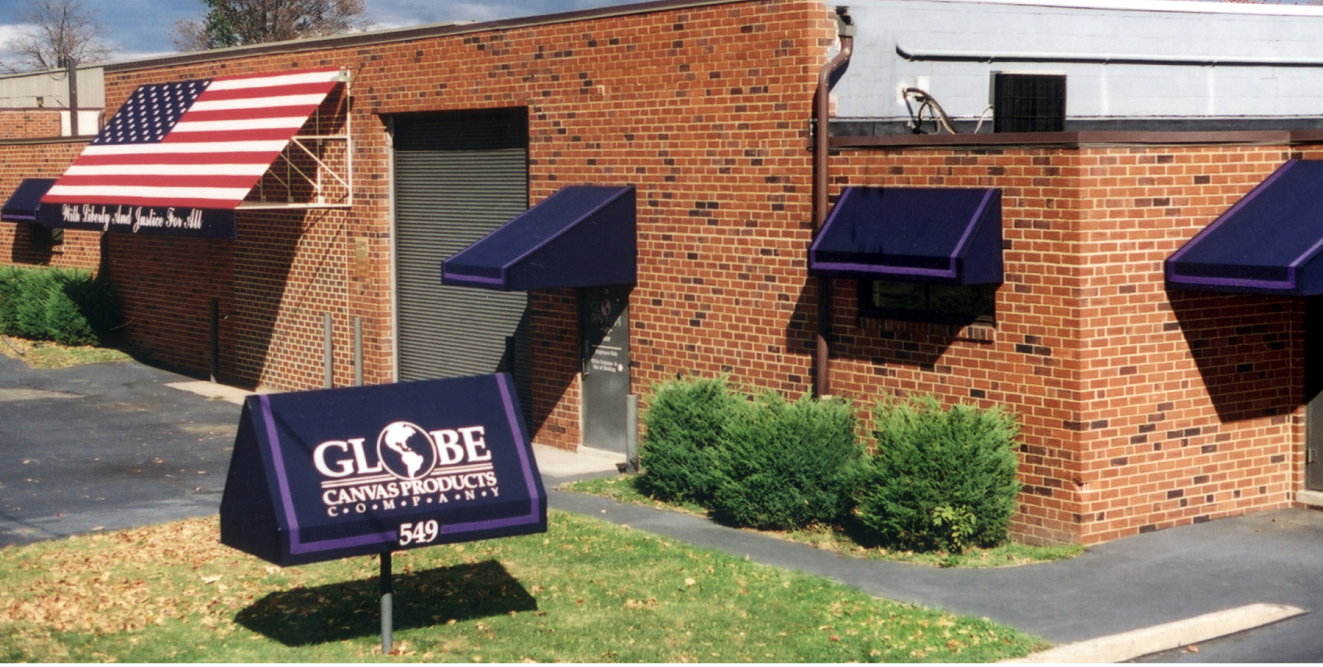 A long partnership with Humphrys
Globe was founded in 1974, manufacturing custom awnings and canopies in the Philly area. The founder was a good friend of the owner of D.C. Humphrys, Inc, a textile manufacturer that had been operating in Philadelphia since 1874. Over the next 40 years, the two companies grew together in the same industry, with the strengths of each complimenting the other. Globe had a staff of highly skilled sewers, experienced with the precise business of crafting tightly fitting awning covers for custom welded-frame awnings. Humphrys manufactured retractable awnings and other shade products.
Slightly less than a decade ago, the family running Globe exited the business, and decided to sell to their long time family friend, the owner of Humphrys. Globe's greatest asset was their staff, who are now a core part of the Humphrys team. Their expertise is visible in any custom awning manufactured here, and is being passed on to the next generation of Humphrys craftsmen.