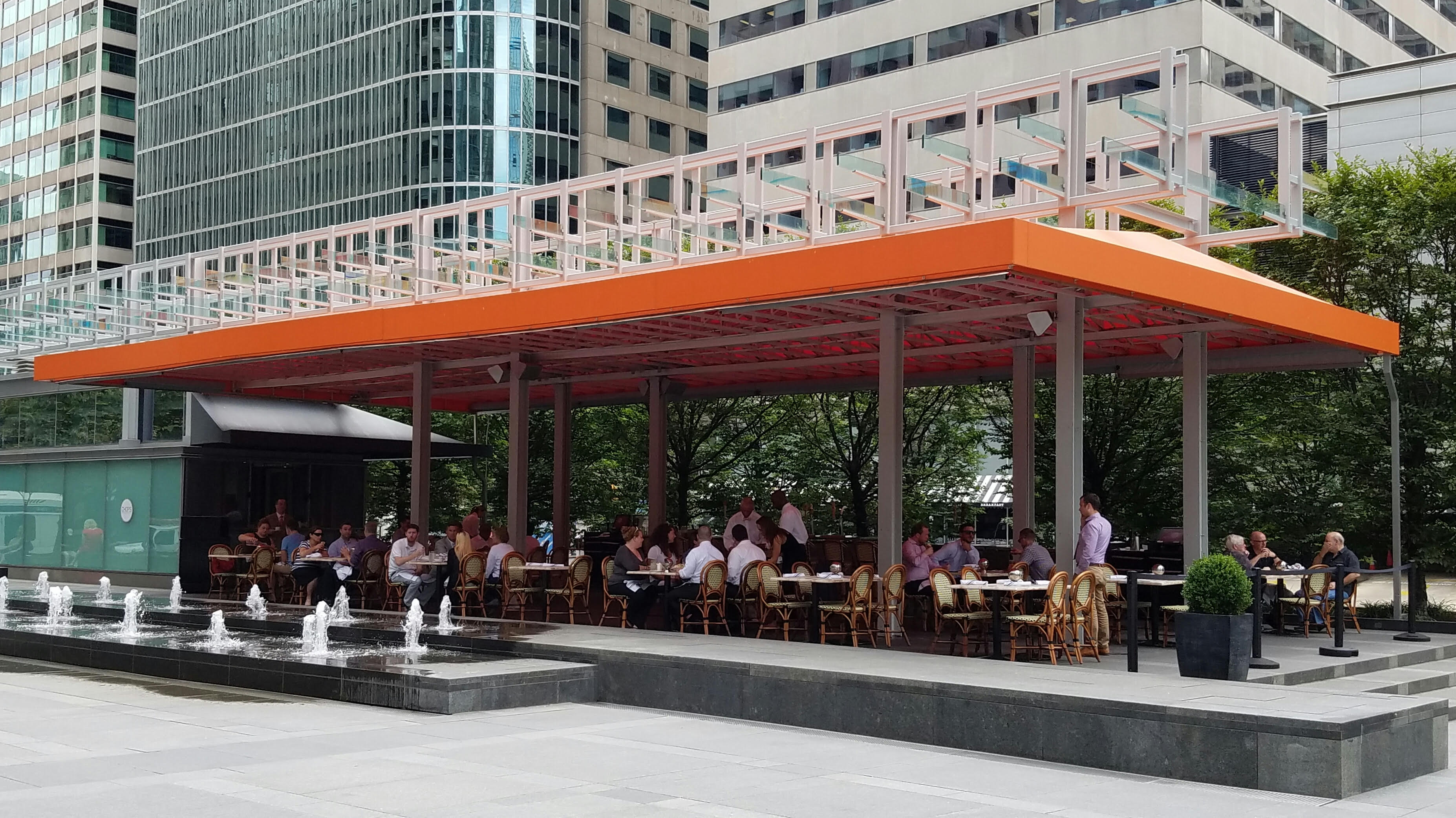 FAQ
Can Awnings Increase the Revenue of my Business?
Your business's outdoor space likely isn't generating a lot of revenue for you right now. An awning can change this.
Would you be interested in converting some of your facility's underutilized square footage to instead be revenue-generating? Or would you be interested in offering your customers a venue that was "weather independent," allowing your event to be conducted "Rain or Shine?" Read on for some ideas on how to do that with fabric awnings and canopies.
If your commercial facility – restaurant, country club, hotel, museum, etc. – is in the hospitality business in any way, you know that increasing your revenue generating square footage means increased revenue. Adding awnings or canopies allows you to do this. With an awning or canopy installation, you can:
serve additional patrons,

cater more weddings,

book more parties,

host more events,

offer more classes and

watch your revenue grow!
And all without being dependent on Mother Nature to cooperate. Whether rain or shine, you would be able to host your planned event in the space just as you booked it, leaving your former "just in case" or "Plan B" space to be used for another, concurrent event. What would such a capability be worth to your business (or to your peace of mind)?
All these are opportunities you wouldn't be able to offer without protection for people from rain, wind, hot sun and other unpredictable weather conditions. And awnings and canopies let you do just that.
Awnings provide protection so that you can open up your doors to more customers and offer a happy outdoor experience, without worrying if the weather will ruin the plans.