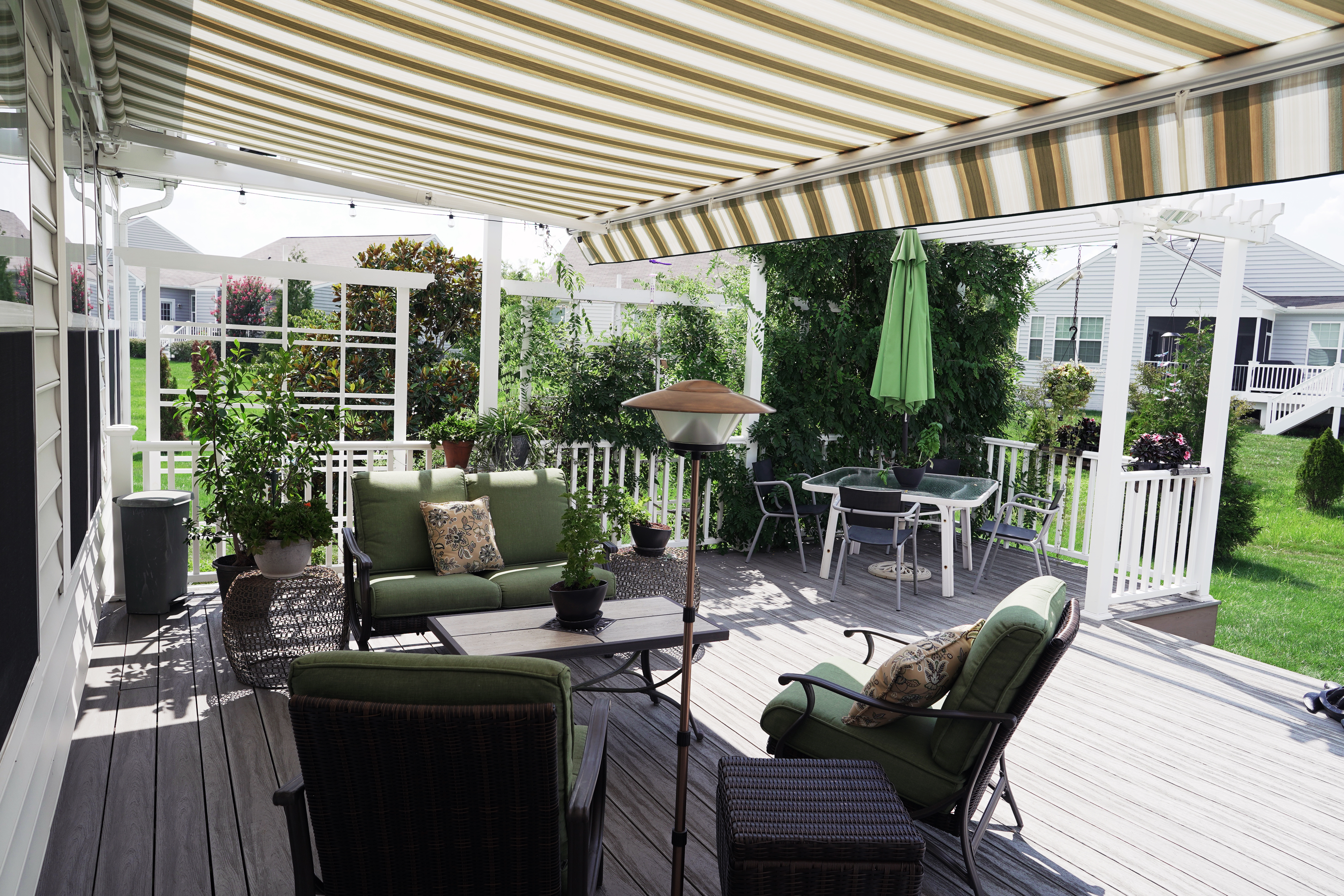 FAQ
Versatility Of A Retractable Model
Versatility is the major draw of retractable awnings over other types of shade and shelter. But what does versatility mean in this case?
Retractable awnings are a versatile and smart investment for your home. When the sun is too strong or rain starts to fall, you aren't forced to stay inside. They allow for sun when you want it and provide shade and weather protection when you need it.
Retractable awnings are versatile because:
Protection from the sun and rain only takes minutes

You can entertain more, worry less, and host outdoors rain or shine

Some household members may enjoy the sun but others prefer to avoid it

You're not committed to having a permanent covered space – deploy and retract as often or as little as you like

When not in use, the awning is concealed in a sleek housing that is barely noticeable. When pulled out, the awning creates an elegant and attractive outdoor environment

Fabric and hardware components are less susceptible to damage and fading compared to permanent styles because they are not exposed to the elements at all times.
Retractable awnings are the practical and perfect solution for enjoying the outdoors without the commitment of a permanent structure. Retractable awnings give you shade on demand and put you in control.
For more information on retractable awnings, see our full product guide here.