Knowledge Base
How Much Does a Retractable Awning Cost?
There is more to the cost of retractable awnings than the purchase price. How much money will you save in air conditioning bills? What maintenance will you need to pay for? How long will the awning last, and what will your cost per year be?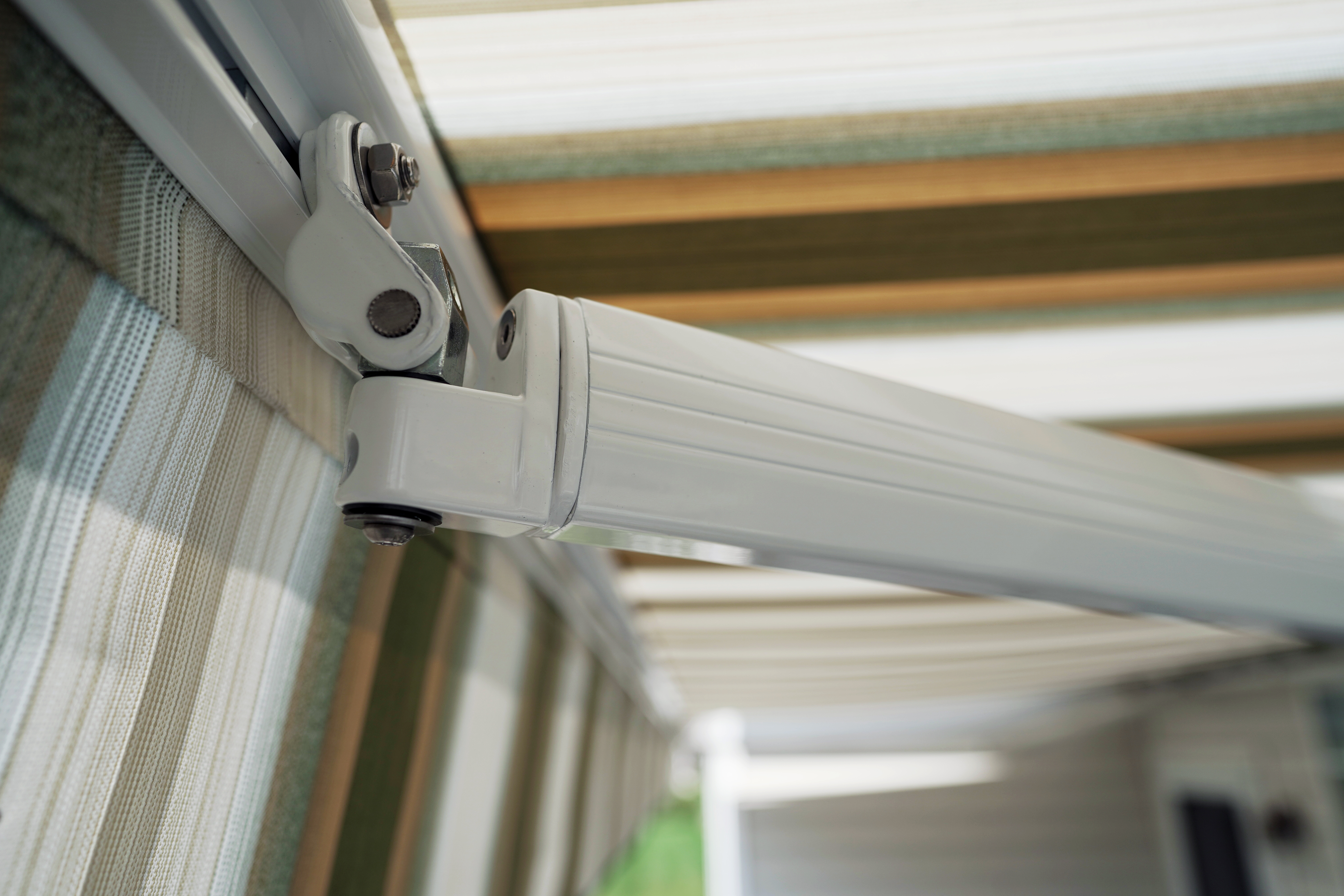 We consider our retractable awnings to be one of the best kept secrets in terms of home improvement projects. Few design elements can pull an outdoor space together like a beautifully fabricated awning in a color that complements your home. However, a retractable awning is not simply attractive and functional; it can also provide noticeable savings on cooling bills that can really add up over time. These savings can offset the costs of installing a custom retractable awning in fairly short order.
Beyond that, while retractable awnings are available in a range of prices and corresponding quality, budget options will cost you money in the long term through increased annual maintenance and a shorter lifespan. Work with Humphrys to get the right size and type in a durable, high-quality fabric that will last, maximizing your investment.
Retractable Awnings Save Money
Often times people purchase a retractable awning so they can enjoy their deck or patio, only to realize that they use it daily just to keep the sun out of their house. Motorized awnings in particular give homeowners the ability to push one button and remove sunlight, glare, and heat from their interior without obstructing the view of the outdoors. This feature alone will pay back sometimes hundreds of dollars a year in cooling costs, depending on climate and exposure.
Beyond indoor cooling, do you have a deck or patio you have spent money and effort on? An awning over that will increase the amount of use it gets in the warmer months, and give you a better return on that investment also.
We encourage those considering awnings to look at their cost per use and cost per year over their lifetime -- doing this will likely give you more certainty about the awning model and options you need.
Costs, Add-ons and Extras
A quick Google search will show retractable awnings being sold for $300, $10000, and everything in between. Why the range?
Inexpensive awnings tend to cost between 3 and 8 dollars per square foot, and are commonly sold through stores like Home Depot and Wayfair. These awnings often come as kits, and can be difficult to assemble and mount. They are also lightweight for easier handling at the cost of durability. The tradeoff is longevity, as these units tend to wear out more quickly with use.
Mid-range awnings cost 10 to 15 dollars per square foot. These awnings are a compromise between weight, complexity, and cost. Sunsetter is the best known brand in this space, with awnings fabricated in New England and shipped nationwide ready for installation. Still made to be self-installed, these awnings trade weight and durability for this convenience.
High-end awnings, like those sold by Humphries, run between 20 and 45 dollars per square foot. Nothing is sacrificed in high-end awnings for cost or ease of installation, resulting in awnings that look great and last decades. Professional installation is recommended, due to the weight of these awnings.
Beyond initial quality considerations, prices may go up or down depending on size, fabric choices, hardware, manual vs. motorized, and other options. There are some other general considerations that may also affect the amount you'll be investing in a beautiful awning that will extend your enjoyment of the outdoors.
Size is a major component of price, as larger awnings cost more in total but less per square foot.
Custom shapes require extra time and will add to the final cost, as will features such as additional reinforcements and weep holes. A wind/weather sensor will add approximately 500 dollars to the unit but provides peace of mind that it will remain damage free in unsuitable conditions.
An aluminum mounting bar, which is ideal in areas near the ocean or other bodies of water, adds about 20 dollars per square foot. Adding a drop valance to the retractable unit adds about 90 dollars per foot of width. Mounting on surfaces that are not level or require further preparation will also add to costs.
To get a good idea of how sizing and options affect pricing, take a look at the Humphrys retractable awning configurator, here.
How Long Do Retractable Awnings Last?
One of the largest factors impacting retractable awning costs is the lifespan of the product. The longer an awning provides comfort and enjoyment, the lower the long-term cost of that awning. This is a large factor working in favor of higher quality awnings. A $1000 awning may initially be a tempting compared with a $2500 model, but if the cheaper unit only has a 3 year warranty and starts failing soon after, it wouldn't take too many additional years of life to make the higher quality awning look like the better value.
How do you know what lifespan you can expect from an awning? The best place to start is the warranty. Companies will generally only guarantee their products for the length of time they expect the product to hold up without issues, so a longer warranty speaks to greater confidence in the product.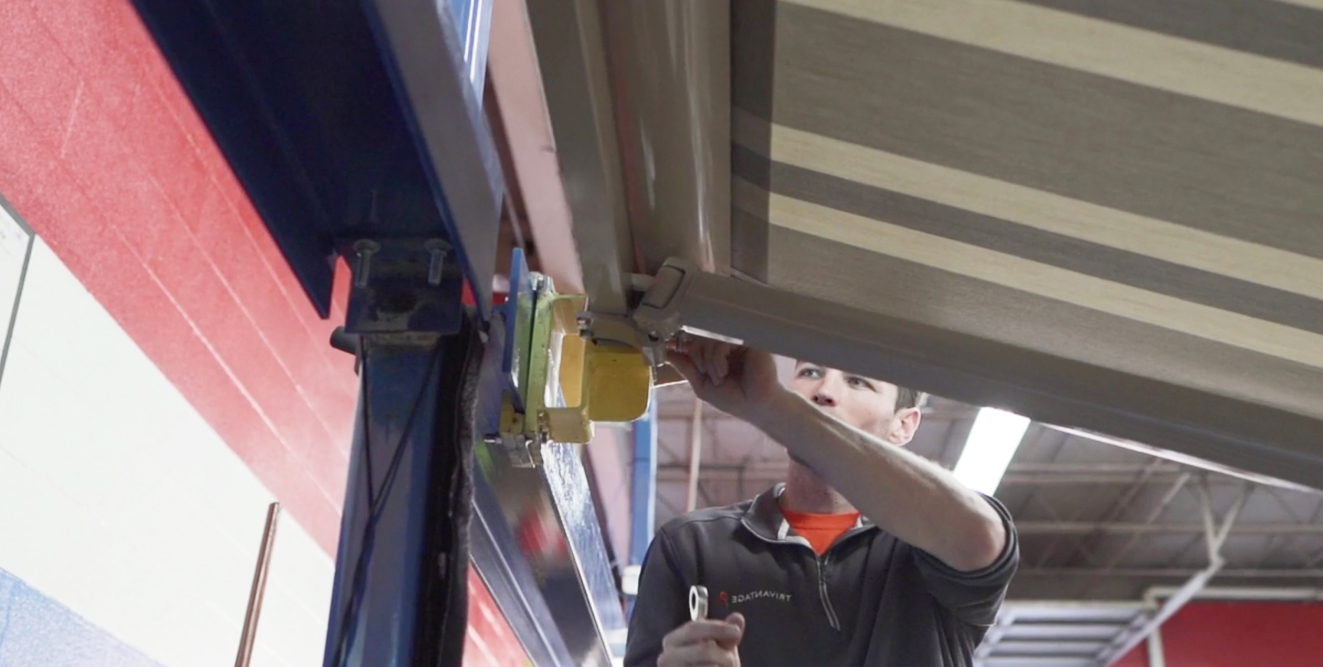 Questions to Ask
When figuring out your budget and comparing retractable awning options, these questions will help you make the best investment in your home:
Warranty--What is covered and for how long?

Exposure--How much sun will be blocked from entering my home where I want to install this awning?

Longevity--Are there things you can pay more for now to ensure it lasts longer or costs less in the long run?

Power Options--Where will it be plugged in? If motorized, is there an override function or wind sensor?

Certifications--Are there any special certifications to look for from installers, motors, fabrics, etc.?

Brands--What are the superior choices? What names should I be looking for?

Financing Options--Can I spread out payments over several months or years?